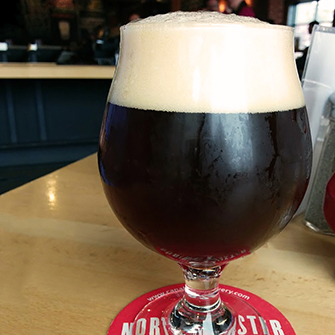 Old Avalanche
Barleywine Ale

Award Winning Beer
Old Avalanche Barley Wine took 1st Place in the Non-Belgian Strong Ales category at the 2019 MN Brewers Cup.
We've all heard the legend, a man was stuck in an avalanche until he had an idea. Crack a beer, drink it, pee, escape. True or not, it seems pretty genius to us. This deep copper and garnet ale keeps the fire in your belly warm while you inhale the toffee, bread and dried fruit notes. Aged several months, it's velvety, luscious and smooth. Put on some Barry White and watch out for falling snow.
FOR PEOPLE WHO LIKE
The fine line between insanity and genius.
BEER GEEK STUFF
FERMENTABLES : Pale, Caramel 80, Brown Sugar
HOPS VARIETIES : Golding