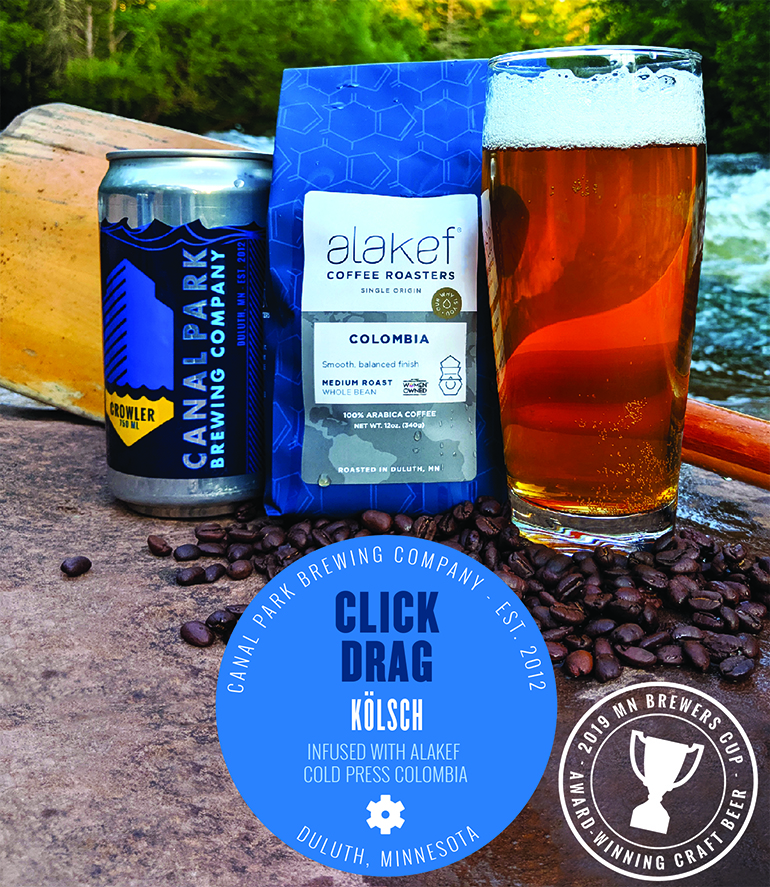 Click Drag Infused with Alakef
Kölsch

Award winning beer
Click Drag Kolsch took 2nd place in the Golden/Blonde Ale category at the 2019 MN Brewers Cup.
We've partnered up our award-winning Kolsch with Alakef's single-origin Colombia coffee. Its smooth, balanced, medium roast, perfectly compliments the subtle flavors and maltiness of our unique German-style beer. Like the meaning of "Alakef", this infused brew will surely "hit the spot"!
Brewer's Notes: A clean, light, delicately balanced beer with very subtle apple and pear flavors that pair well with the smooth balanced medium roast of Alakef's Colombia. Together they create a very drinkable brew with a subdued maltiness and pleasantly refreshing tang in the finish.