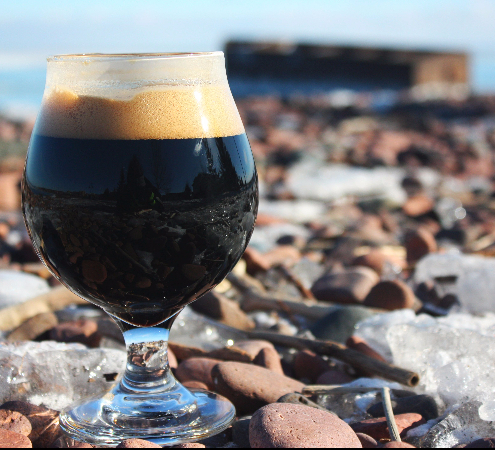 Last Ship
Imperial Stout
Winter is officially here when the last ship of the season passes slowly under the Aerial Lift Bridge. These imperial vessels of the sea, crusted in ice, enveloped in sea smoke, mark the end of the shipping season. Let's toast their passage with our rich Imperial Stout. It's dominating malt character with roasted, chocolate, and burnt malt flavor is our tribute. Cheers to the rugged crew! Northcoasters, winter is here!
FOR PEOPLE WHO LIKE
Snowstorms, polar plunges, smoked meats
Brewer's Notes: An Intense Stout with complex flavors such as roasted coffee, molasses, and dried fruits all balanced by a burnt bittersweet finish.
Hops: Warrior
Fermentables: Pale Ale Malt, Aromatic Malt, Victory Malt, Special Roast, Roasted Barley,
Chocolate, Caramel Malt 120, Black Barley, Midnight Wheat, Caramel Malt 30