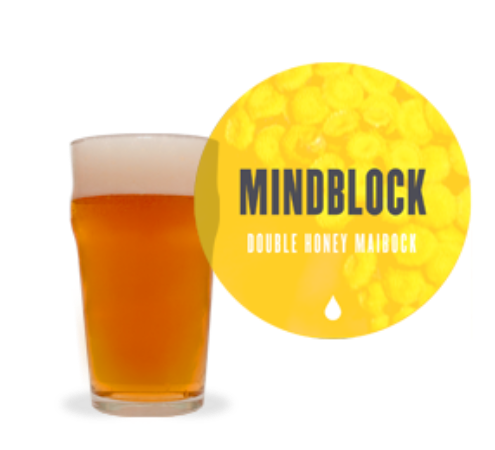 Mindblock
Honey Double Maib
Way up here on the North Shore of Lake Superior, a lot of things go down from November to May. Some memories of legendary proportion, some better unremembered with haste. This smooth, malty and high gravity brew plucks you out of a long winter's nap with a zip of spicy WI honey that lingers all Spring. Get out of your Bulldog sweatpants sleepyhead; first one to spy a crocus wins.
FOR PEOPLE WHO LIKE
More time for drinking beer during sunlight hours.
BEER GEEK STUFF
FERMENTABLES : Pale, Munich 10, Vienna Gold Pils, Munich 20, 6 Row, Honey.
HOPS VARIETIES : Hallertau, Sterling.