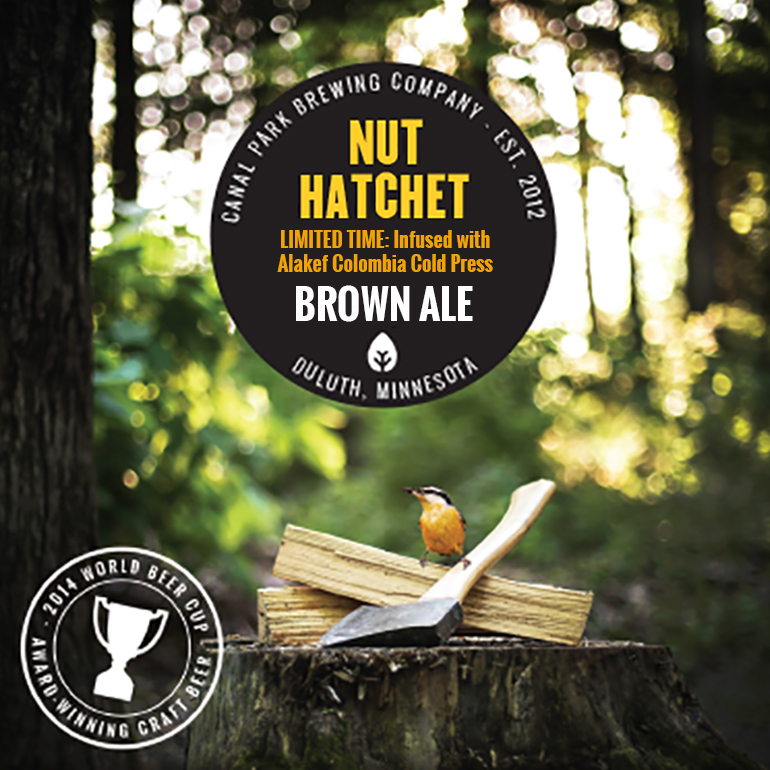 Nut Hatchet
Brown Ale

Award Winning Beer
For a limited time our Award-winning Nut Hatchet is infused with Alakef Colombia Cold Press!
There is a Northcoast legend that ole' man Hatchet challenged the Spirit of the North and won. Our English-style Nut Hatchet Brown Ale also became legendary, winning Silver at the World Beer Cup. Any way you chop it, our Nut Hatchet Brown Ale delights palates with its broad strokes of toasted nuts, hints of toffee, sweet maltiness, soft fruit, and gentle caramel. CPBC patrons have been going nuts about this ale, making it our most popular brew.
Brewer's Notes: A body composed of sweet and toasty malts with notes of caramel, nuts, and toffee.