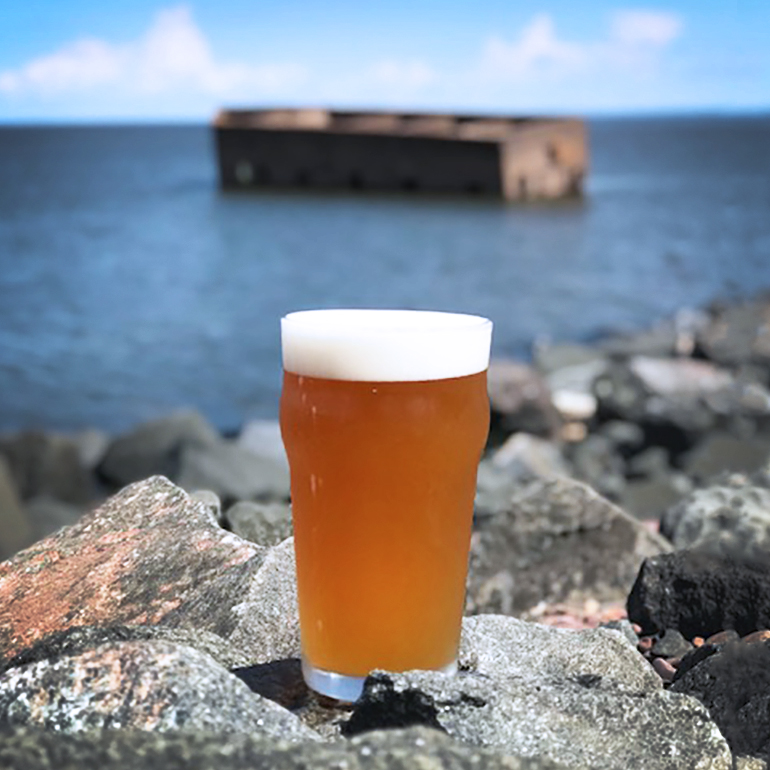 Secret Surf
Session IPA
There was no secret to a "Session" beer when they were created; there was a law written in England during WWI stating that workers were allotted two sessions a day equaling four hours to drink beer. The law stood until 1988! There is no secret to the fact that this Session IPA will quickly become the brew to take to your personally discovered surfing
locale, your man cave, or to Bare Bottom Beach to unwind and seize your hard earned Session! Bottoms Up!
FOR PEOPLE WHO LIKE
Secrets and hops
BEER GEEK STUFF
FERMENTABLES : Pale, Caramel-40, Aromatic
HOPS VARIETIES: It's a secret. You'll have to come in and try it.